Driving Range Hours: 
8am-6:30pm (last bucket)
Effective 9/18/23
Currently Closed
Please Hit Off Tee Box
Mats are closed unless raining
Golf Course Hours: 
Big Bend Golf Course – 8am-5pm
Call for Tee Times 304-722-0400 
Short Course @ Coonskin – 8am-6pm (last tee time)
Call for Tee Times 304-341-8013

EFFECTIVE MONDAY, SEPT 18TH TIME CHANGE
*Opening/Closing subject to weather*
Fall Park Hours Effective 9/18/23:
Coonskin Park Hours 8am-7:30pm
Upper Park Hours 8am-6:30pm
Clubhouse Hours 8am-7pm
Driving Range 8am-6:30pm (last bucket)
Short Course @ Coonskin 8am-6pm (last tee time)
get back to nature
Explore Our Parks
Dive into all the beauty and activities our four parks have to offer.  Each park has unique qualities to make your outdoor adventure exciting!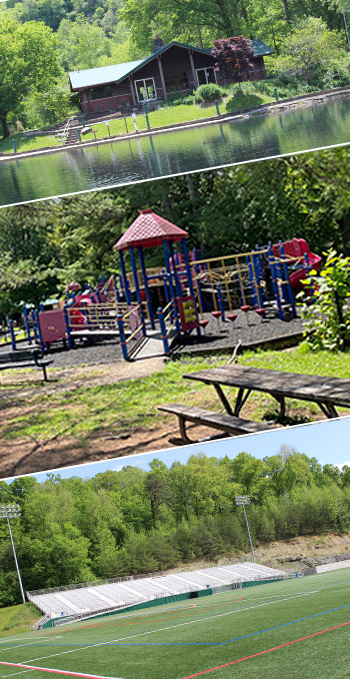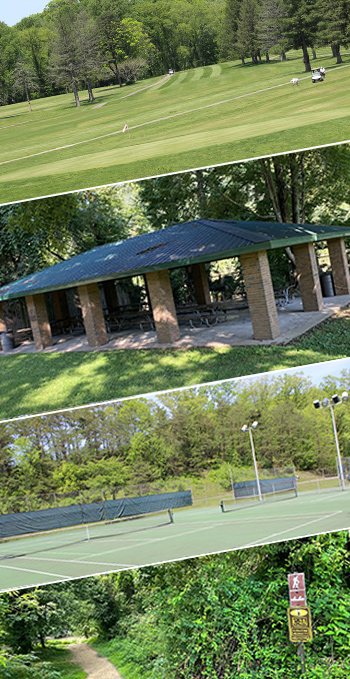 We have lots of shelters with different amenities to fit your needs.
Make your next gala or wedding in our outdoor garden.
Our clubhouses make the perfect spot for your wedding reception or next conference with audio visual options.
Nothing beats a pool birthday party or a dance recital in the park.
Our parks have several courts and fields for your next tournament.
Keep up with all the latest news from the Kanawha County Parks and Recreation Commission.